Lanesboro Ballyleague notes
Summer Draw on Sunday week
The continued fantastic work that continues to be done by Lanesboro Tidy Town's committee is acknowledged by natives and strangers alike. Week after week the work is done in a very professional and artistic manner. The attitude of the committee and workers is that this work is for the year and not just whilst visitors and judges are in town.
The committee is working hard on drawing up a new creative plan for the town and badly need to enhance their finances to take this plan to fruition. Hence they have decided to have a Summer Draw with the first prize €1,000 and the committee is calling for your support.
As I have already said the first prize will be €1,000 and the next four prizes will be €100 vouchers sponsored by Johnston's Pharmacy, Fergus Hanley LTD, Keane's SuperValu and Casserly's Spar. Tickets are priced at €20.
Tickets are on sale throughout the town from the committee or available from Martina at the shop or from me at joeaobrien@outlook.com
The draw that the committee is making a community event will take place will take place on Sunday 21st May at 12.30pm. The committee is inviting everyone to go along, have a cup of tea/coffee and some light refreshments that will be on offer all free of charge.
Congratulations Athenry
Friday last 5th May was a red lettered day for the people of Athenry when American medical device company Dexcom announced a five year investment of €300m in building their first Irish and European manufacturing base. Dexcom plan to employ 1000 people at their base and it is estimated that there will be a further 500 employed during the building.
This is a tremendous feat by the local community, the IDA, Galway Co. Co. and its public representatives to attract such a large American company and it just goes to show what can happen when all put their shoulder to the wheel for their community and county.
It makes you think that this could be the same for Lanesboro to arrest the decline in our community since the closure of the power station and the downsizing of Bord na Mona. Perhaps a lesson should be learned and a coming together can happen to replicate the boost for Athenry and its hinterland.
Just imagine the boost all our neighbouring parishes and towns could gain from such an announcement. The social and economic impact would be fabulous and not only would it have our community thriving but also all our neighbouring parishes in Longford, Roscommon and South Leitrim.
Can you help?
The annual 'Honda 50 Run' will take place this year on Sunday 11th June starting at St. Mary's Hall. This event is in support of the Longford Branch of MS.
The organisers are seeking donations to help sponsor the Run and/or a spot prize for the raffle on the day.
If you have a suitable donation you can leave into O'Brien's for collection by a member of the organising committee.
Poetry Launch
A collection of poems 'The Overlap of Things' by local lady Margaret Nohilly was launched during the Strokestown Poetry Festival in Strokestown Park House. The local launches in Lanesboro and Longford will take place during this month.
Pleasantly Surprised
Waking up very early one morning last week at the sound of my phone I looked to see the name Patsy Brichta sending me a message. The name meant nothing until I read the message and it was none other than Patsy Fayne contacting from California. It has been a long time since we had contact and it was great to hear that she was well and still thriving on the west coast of the USA.
For those other than 'the getting older brigade' Patsy Fayne is a sister of both, Jackie Maxwell and Sean Fayne, Thureen and a gifted musician and singer. She had been very actively involved in the showband scene in its heyday and she is still very actively involved playing with two different groups in the San Diego area. Patsy is still writing and recording songs and she is especially looking forward to the recording of her new song that has a local aspect to it.
Back in the early 70's Patsy was the lead singer and bass player with the band Paddywagon who garnished national acclaim when their debut single 'Ghost of Molly Maguire' got huge airplay but that was nothing to their follow up release 'Sunday Bloody Sunday' that reached the top of the Irish singles charts. Patsy was also a member of the mainly Roscommon Town based musicians 'The Exciters' who were very popular during their time together.
Patsy born and spent the informative years of her life in the USA, before coming to the native sod of her parents, returned to USA where she married and continues to live and be actively playing the music circuit.
It was great to hear from you Patsy and the many memories that the message evoked not only for me but for all the locals that played music with you and all those that remembered you for your musical prowess.
Pictured: Patsy with the chart topping Paddywagon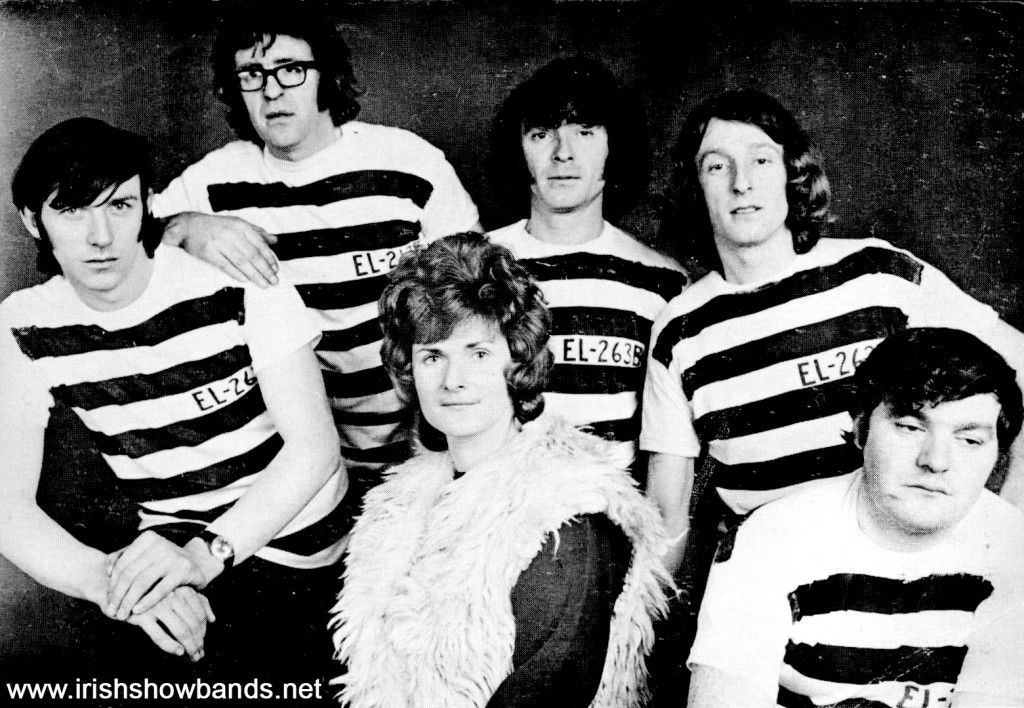 Rathcline 50/50
On Monday last 1st May the 50/50 hit a new height when Lorraine Kearney had ever reason for a celebration when she was the lucky winner of the Rathcline 50/50 weekly draw. This week was another week of successful selling and the winning pool was a wonderful sum of €694.
The Rathcline 50/50 draw takes place every Monday night at 7.30pm and your generous support is greatly appreciated.
Access for All boat
The Access for All boat is for everybody. The boat can cater for three large wheelchairs but you don't be to be a wheelchair user to avail of the excellent trips. Guided fishing excursions can also be organised. Advanced booking is recommended. You can contact by email www.loughreeboattrips.com or phone 089 2625505 or 043 33 84175.
The summer sailings are 10am, 12 noon and 2.30pm. The winter schedule is still in place and sailings are at 11am and 1pm.
4-Day Bus Tour in Cork
One of the most attractive and scenic areas in Ireland is West Cork and there is a golden opportunity for you to visit with a 4-day bus tour of West Cork from Thursday 22nd to Sunday 26th June. If you are interested in the trip call Seamus on 0863901060 for hotel booking and bus seats. The tour will take in the sights of Béal na Bláth, Gougane Barra, Michael Collins' Homestead and lots more!
ICA
The May monthly meeting will take place next Wednesday, 10th May in St Mary`s Hall
from 8p.m. to 10 p.m. AGM will take place during this meeting. A presentation will be made by a guest. Potential New members are always welcome and can come for in for a taster to any of our monthly meetings.
A special word of thanks and acknowledgement is due to guild members who were deeply involved in the Longford Flower and Craft Festival last weekend and represented Lanesboro extremely well in their displays.
Lough Ree AC
Training will continue at the Lanesboro Track on Tuesday's starting at 6pm.
Local notes inclusion
Anybody that wants items included in the local notes is advised that they have their note with me on a Sunday night at the very latest. This is to ensure inclusion in the coming weeks notes.
Community Games Results
There was an excellent turnout for the local Community Games Finals at the track on Sunday last.
The following were the winners in each category.
U8 60m Boys 1st Leo Donnellan, 2nd Sean Casey, 3rd Robin Donnellan and 4th Tadgh Rowan. U8 60m Girls 1st Sarah Greally, Lucie, Boudin, 3rd Sarah Casey.
U8 80m Boys 1st Leo Donnellan, 2nd Sean Casey, 3rd Robin Donnellan and 4th Tadgh Rowan. U8 80m Girls Leo Donnellan, 2nd Sean Casey, 3rd Robin Donnellan and 4th Tadgh Rowan. U10 100m Boys 1st Sean Hogan, 2nd Mark Hession, 3rd Jake Nolan 4th Dean Nolan.
U10 100m Girls 1st Aoife Chapman, 2nd Áine Casey, 3rd Zoe May Shortall, 4th Lucy Hayes. U10 200m Boys 1st Sean Hogan, 2nd Mark Hession, 3rd Jake Nolan 4th Dean Nolan/Tymur Pak.
U10 200 Girls 1st Áine Casey, 2nd Aoife Chapman, 3rd Ruth Johnston, 4th Becky Hanley.
U10 60 Hurdles Boys 1st Sean Hogan, 2nd Mark Hession, 3rd Jake Nolan.
U10 60m Hurdles Girls 1st Zoe May Shortall, 2nd Áine Casey and 3rd Aoife Chapman.
U12 100m Boys 1st Donncha Farrell, 2nd Ethan Donlon, 3rd Tom Hession, 4th Andrew Nolan. U12 100m Girls 1st Faye Hogan, 2nd Saoirse Dillon, 3rd Lauryn Hayes.
U12 200m Boys 1st Tom Hession, 2nd Niall Morgan, 3rd Michael Hogan, 4th Andrew Nolan. U12 200m Girls 1st Faye Hogan, 2nd Saoirse Dillon, 3rd Lauryn Hayes.
U12 600m Boys Donncha Farrell, 2nd Michael Hogan, 3rd Tom Hession.
U12 600m Girls 1st Faye Hogan, 2nd Saoirse Dillon, 3rd Lauryn Hayes.
U12 Ball Throw Boys 1st Ethan Donnellan, 2nd Niall Morgan, 3rd Andrew Nolan.
U12 Ball Throw Girls 1st Saoirse Dillon, 2nd Faye Hogan, 3rd Lauryn Hayes.
U12 Long Puck Boys 1st Ethan Donnellan, 2nd Tom Hession, 3rd Michael Hogan.
U14 100m Boys 1st Oisín Dillon, 2nd Elliot Johnston, 3rd Shane Farrell, 4th Josh Curran.
U14 100m Girls 1st Emily McDermott, 2nd Aleyssa Kaya, 3rd Erin Rumley
U14 800m Boys 1st Oisín Dillon, 2nd Shane Farrell, 3rd Josh Curran.
U14 800m Girls 1st Erin Rumley, 2nd Emily McDermott, 3rd Aleyssa Kaya.
U14 Long Jump Boys 1st Oisín Dillon, Shane Farrell, 3rd Josh Curran.
U14 Long Jump Girls 1st Emily McDermott, 2nd Aleyssa Kaya, 3rd Erin Rumley
U14 Shot Putt Boys 1st Elliot Johnston, 2nd Shane Farrell, 3rd Josh Curran.
U14 Shot Putt Girls 1st Erin Rumley, 2nd Emily McDermott and 3rd Aleyssa Kaya.
Weekly 25 Drive
The results of the 25 Drive held on Sunday night last in St. Mary's Parish Hall are: 1st Pat Joe Fallon & Tom Nohilly. 2nd was a two way tie between Pat & Ger Greene and Barney Kenny & Eugene Kelly. Last game winners were Aidan Carly & Seamus Casey. Raffle winners were Peggy Moran, Eugene Kelly, P.J. Glennon, Annie Eggleton & Eugene Kelly. The game continues every Sunday night at 8.30pm sharp with light refreshments served.
Roscommon Group of Parishes
The May Services for the Roscommon Group of Parishes will continue on Sunday 14th May in St. John's Lanesboro with Service of Morning Prayer at 11.30am.
On Sunday 21st in St. Coman's Church, Roscommon there will be Service of Holy Communion at 11.30am. The final Service of May will take place in St. John's Lanesboro on Sunday 28th May with Service of Holy Communion.
All Ireland Rosary Rally
The All Ireland Rosary Rally will take place in Knock on Saturday 3rd June from 1pm.
There will be Holy Mass, the Holy Rosary, Stations of the Cross, and a talk by Bishop Oliver Doeme in the Basilica at 1pm.
The main celebrant will be Archbishop Eamon Martin
Day with the Stars extended
Yes, the wonderful and hugely enjoyable Day with the Stars once again returns to Roscommon Racecourse this year only this year it comes with an extension of another day making it a Midsummers Weekend with the Stars. The show will take place on Saturday 17th and Sunday 18th June and it promises to be one of the main attractions countrywide this year.
Saturday will see The Tumbling Paddies topping the bill that will also include Ruaile Buaile, Rhythm & Sticks, One for the Road and Paul Kelly Music.
Sunday will feature Derek Ryan Music, Philomena Begley, Jimmy Buckley, Mike Denver, Patrick Feeney, Robert Mizzell, Cliona Hagan, Claudia Buckley, Gerry Guthrie Music, David James Music, and Brendan Jermyn Music along with the award winning Shannonside/Northern Sound Orchestra
Tickets can be bought for either day and there are a limited number of weekend tickets available and they can be bought in O'Brien's, phone 043 3321107 or email Joe at joeaobrien@outlook.com.
Alcohol Anon Meetings
Relatives and friends of those addicted to alcohol are welcome to attend meetings in the Family Centre at the back of St. Mel's Cathedral. The meetings take place every Tuesday evening at 7pm.
New Book
The Burkes and the Pollocks is a recently publish book by Martin Duffy. The book tells of the fortunes of two families in the parish of Kilbegnet parish over different times in recent centuries. The parish of Kilbegnet is a big one covering the Creggs, Glinsk, Donamon and all points in between. The book tells the story of both families and how the land Act and Land League changed the fortunes and led to the ending of landlordism.
The book is available in O'Brien's and it is well worth a read. The book is priced at €20.
Advance Farmers Notice
Farm Plastic Recycling will take place at the St. Faithleach's GAA grounds on Friday 7th July from 9am until 1pm. The full list and prices are available online at www.farmplastics.ie
3 seats left to Mini Marathon
Ladies, it is that time of year when the buds are beginning to bloom and the June Bank brings us the Ladies Mini Marathon in Dublin on Sunday 4th June. If you require transport to Dublin for the Mini Marathon you should contact Pam Farrell at 087 4146987. Presently there are just 3 seats remaining so book yours immediately.
Tidy Town's Lotto stands at €13,200
The Lanesboro Tidy Towns Lottery on Tuesday 9th May stood at €13,200. This is a wonderful opportunity to win a large amount of money for just €2 each envelope or 3 envelopes for €5.
The numbers drawn on Tuesday 2nd May for a jackpot of €13,100 were 5, 9, 22, and 23. There was no winner of the jackpot. The winner of the €50 prize was Mike Greene c/o FÁS and the three €20 winners were Marc c/o Marc, Antoinette Skelly, Newtowncashel, c/o O'Brien's and Mary Rooney, Rathcline.
The Lanesboro Tidy Towns committee would like to thank you for your continued generosity and this support is ensuring that Lanesboro continues to look beautiful.
Ballyleague Bingo
Ballyleague Bingo continues in Ballyleague Hall every Thursday night. The first numbers will be called at 8.30pm.
The club is extremely grateful for your continued tremendous support.
Ballyboro FC
The under 13s played some delightful football when they recorded a comprehensive win over Newtown in the Plate semi-final. Right from the outset the team dominated proceedings and were awarded with first half goals from Tim Kenny, Alfie Murphy, and Oisin Dillon (2). It was a fine all round team display that augers well for the future. Team: Hayden Smyth, Leah Kenny, Charlie Moynihan, Jack Cassidy, Josh Curran, Sarah Healy, Alfie Murphy, Darragh Donlon, Shane Farrell, Tim Kenny, Oisin Dillon. Subs: James Bolger, Kyle Rice, James Carroll, Cathal Hanley, Stephen Farrell. The under 13s have a busy weekend ahead. They play Stonepark in Cup semi-final on Friday at 7pm while on Sunday UCL Harps provide the opposition in the Plate final. Both game in Abbeycartron.
The under 14s went down 3-1 to old rivals Killoe Celtic in the Cup semi-final in Cullyfad. Rían Hogan scored the Ballyboro goal with a terrific long range free kick. The team found it difficult to replicate their match winning performance over the same opposition in the Plate final. Though there were some fine individual displays from Ballyboro, Killoe played the better football on the day and were worthy winners. Ballyboro : John Farrell, Sean O'Dowd, Leon Malkowski, Mikey Sorohan, Ciaran McGloin, Patrick Gilmore, Eoin Beattie, Sean Collins, Harry Brogan, Emry Kaya, Jared Mulvey. Subs: Rían Hogan, Eoghan Mullooly, Evan Rooney. The club is appreciative of team manager Gary Beattie for his great commitment and enthusiasm over the season.
The under 11s were pipped one nil by Newtown in the League final. There was nothing between the teams in a game where chances were at a premium. A converted free kick decided the issue in favour of the Newtown boys. The Ballyboro boys can be proud of their performances over the season with some exceptional displays recorded. Team: Matthew Murphy, David Kenny, Andrew Nolan, Ben Smith, Donncha Farrell, Tom Hession, Darragh Shanley. Subs Tadhg Shea, Adriannes Drina, Tyler Murray. Well done to team manager John Tynan assisted by Kevin Connell and Katie Curran for their work with the team over the season.
An injury hit under 16 team when went down to Inny Rovers in the Cup quarter final. A scoreless first half was followed by an early Inny goal in the second period. Inny went two up before a brilliant Nicolas Haluska run and cross was headed to the net by Wesley Hughes to give Ballyboro hope. These hopes were dashed in the final minutes when Inny scored again. Ballyboro: Euan Cullen, Billy Murray, Jack Brogan, Jack Casey, Jack Beattie, Cody Phelan, David Cox, Luke Johnston, Nicholas Haluska, Ben Murphy, Wesley Hughes. Subs: Taras Kostur, Daniel Hogan, Leon Malkowski.
The club will be staging two Summer Camps in the coming months. The first one takes place from 24th to 28th July while the second one is from 14th to 18th August. Both camps were oversubscribed last year so early booking is advisable.
The fourth Annual 5 a Side Tournament for schools' in the club catchment area was once again a great success. 32 games were played in perfect weather conditions. For the first time two teams from the same school contested the "A" final where Fermoyle 1 just got the better of Fermoyle 2. It was a great day for Kilteevan as they beat Cloontuskert in the "B" final. The Player of the Tournament Award went to Darragh Donlon from Fermoyle NS. A succession of brilliant saves by Donal Cox from Ballagh NS was rewarded as he was the recipient of the Save of the Tournament award, while a stunning volley from Thomas Concannon from Cloontuskert NS saw him receive the Goal of the Tournament trophy. The club is appreciative of Lanesboro Community College Principal Ms Hazel Hannon For her assistance and a special word of thanks to the Transition Year students who refereed all the games and undertook many of the logistical tasks to ensure the successful running of the Tournament. Thanks also to FAI Development Officer Graham Kane for his presence.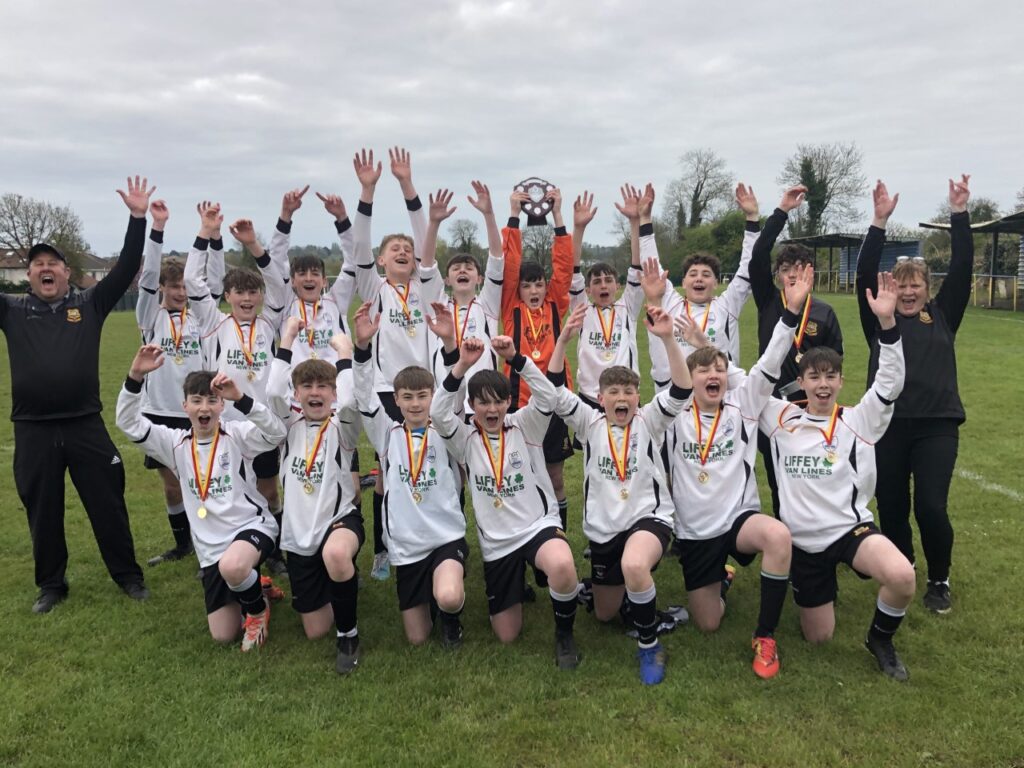 ALONE
ALONE is a national organisation that enables older people to age at home.
Our work is for all older people and aims to improve physical, emotional and mental wellbeing. We have a National network of staff and volunteers who provide an integrated system of Support Coordination, Practical Supports, Befriending, a variety of Phone Services, Social Prescribing, Housing with Support and Assistive Technology.
We use individualised support plans, to address health, financial benefits and supports, social care, housing, transport and other arising needs using technology and through harnessing other services.
We work to empower the whole sector of community support for older people through our Community Impact Network that provides Training, IT support and resources to other organisations.
Support line for older people
ALONE manage a national support line and additional support for older people who have concerns or are facing difficulties relating to Covid-19. Professional staff is available to answer queries and give advice and reassurance where necessary. The support line is open seven days a week from 8am until 8pm. Text TALK to 50808 to begin.
Alcohol Anon Meetings
Relatives and friends of alcoholics are welcome to attend meetings in the Family Centre building at the back of St. Mel's Cathedral on St. Mel's Road, any Tuesday evening at 7pm.
Local Health Service
The health service is here for us all, from routine to urgent calls. HSELive is here 7 days a week to answer questions. Freephone 1800 700700.
Roscommon University Hospital Injury Unit is available from 8am to 8pm seven days, a week and the contact number is 09066 32212.
Emergency Department deals with serious injuries and life-threatening emergencies if you need urgent medical help. They are open 24 hours a day and can be contacted by phoning 999 or 112.
Smart Recovery
SMART recovery is an evidence based addiction recovery support group where participants learn self-empowering techniques to aid their recovery by overcoming addictive behaviour.
There is a meeting every Friday evening from 7pm to 8.30pm in Vita House, Roscommon. For information you should phone Conor 086 1702912 or info@smartrecovery.ie
GROW
Grow is a Community Mental Health Movement which meets every Monday at 11am in the Community Mental Health Centre, Dublin Rd., Longford. If you are feeling lonely, isolated or suffering from stress, please feel free to attend. You can call Assumpta for any further information on 086 8114135.
St. Mary's Church
Lourdes: Ardagh and Clonmacnois 2023 Pilgrimage to Lourdes is scheduled to take place from 2nd June. The cosy of the Pilgrimage is €879 full board. The pilgrimage is being led by Monsignor Bernard Noonan, Parish Priest of Moate. Contact Joe Walsh Tours 01-2410800 or email info@joewalshtours.ie
Continuing the Easter Story: A short reflection on the Gospel for the coming weekend masses will take place in the Prayer room after the 10am Mass, each Wednesday leading up to the Feast of Pentecost. All are welcome to join.
Alcohol Anon Meeting: Relatives and friends of those addicted to alcoholare welcome to attend this meeting in the Family Centre at the back of St. Mel's Cathedral on any Tuesday evening at 7pm
Communion for Coeliacs: Gluten free hosts are available for all those who need them. Just make it known to the priest that you wish to receive a gluten free host at Holy Communion.
The Parish Hub: Maireád, the Parish Secretary is in her office on Tuesday to Thursday, 10.30am to 2.30pm. If you want to contact her by phone you can do so during the aforementioned working hours at 3321166. She will help you with any questions or booking related matters.
Speak with a Priest: if you wish to talk with any of the priests you can call into the sacristy after any Mass.
All Ireland Rosary Rally: The All Ireland Rosary Rally will take place in Knock on Saturday 3rd June from 1pm.
There will be Holy Mass, the Holy Rosary, Stations of the Cross, and a talk by Bishop Oliver Doeme in the Basilica at 1pm.
The main celebrant will be Archbishop Eamon Martin
Talk to the Samaritans: Are you struggling to cope with life? Do you think it would help to talk about your problem in confidence? It does not matter who you are, how you feel or what happened to you. If things are getting you down you can turn to the Samaritans for help. The Samaritans are available on Freephone 116123, 24 hours a day and 365 days a year.
Alone Volunteers: Would you be willing to provide companionship or make calls to older people once a week? Alone is seeking volunteers in the area. Full training and support will be provided. If you are interest you are asked to sign up at the following address https://alone.ie/volunteers/
For more information you are invited to contact Helena at Helena.madden@aloone.ie or phone 086 0145 829
Parish contacts
Fr. Merlyn Kenny, Newtowncashel 0860603433 and Fr. Turlough Baxter, Killashee 0879972259 who as you know are assisting in our parish.
Kilgefin Parish
Annual Holidays: Fr. Dan will be travelling to Nigeria for his annual holiday from 1st may to 8th June. Consequently Rev Canon Eugene McLaughlin and Fr. Kevin Fallon will cover only three (3) Masses and Sacraments at weekends (Saturday 8pm in Ballagh; Sunday 10am in Curraghroe and Sunday in Ballyleague at 11am).For all other enquiries and adjustments on Anniversary Masses please contact parish secretary, Vivienne Barry at kilgefinparish21@gmail.com
Parish Webcam: After deliberation within the Parish Finance committee and the Pastoral Council there is consideration given to the switching off of the Parish webcam in a few months' time. The decision has been taken due to financial consideration into paying €1,332 annually. Your suggestions and possible solutions will be appreciated.
First Holy Communion and Confirmation: Bishop Kevin Doran will be in Ballyleague for the Sacrament of Confirmation on Wednesday 26th April at 11a.m. First Holy Communion will take place on Saturday 29th April at 12 noon.
Revenue Rebate: A gentle reminder to people that has received a revenue form from the parish – please return the completed form to Fr. Dan. The parish has benefitted by almost €6000 per year from Revenue in recent years. People who donated over 250 per year to the parish have received a request to allow the parish to claim a rebate. However, the parish needs the permission of the donor to claim the rebate. Your support in this matter is greatly appreciated.