Lanesboro Ballyleague notes
Fly the Flag
A county final at 11.30am on a Saturday morning is very unusual but as they say 'a county final any day at any time is a thing to be cherished'. This coming Saturday the Rathcline Ladies will take on Ballymahon/Forgney in the county final in Pearse Park at 11.30am. The ladies under the management team of Mark Bermingham, Brendan O'Sullivan and Geraldine Hanley have worked with great dedication throughout the year with this as their sole aim for achievement.
The Ladies club is and has always been made up of executive members and players from the parishes of Rathcline and Cashel and over the years have been very successful. Now with a new and younger team the club is in the rebuilding stage and a victory on Saturday will take their development a stage further.
We encourage everyone from both communities to come out on Saturday and support the team and hopefully cheer them on to a great victory.
We wish the team and management every success and we ask everybody in both parishes to fly the club flags and show great support for the ladies.
Former local passes away
It came as a huge shock to learn of the death in hospital in Ontario, Canada on Friday 22nd September of Dermot Carty. He had in recent time been suffering with long Covid 19 related symptoms. Dermot, son of the late Frank and Una Carty, Salmon's Lane went to Canada many years ago where he on to be recognised internationally as foremost expert in the Thoroughbred World as a bloodstock agent where he built up long and lasting relationships with many of the world's leading owners and breeders. He worked more than 30 years for Adena Springs in the United States and Canada as director of sales and bloodstock consultant where is tireless work and vision seen Adena Springs go from strength to strength. Dermot was a man of great stature and a most unassuming man who had a great sense of humour. He will always be fondly remembered for his sincerity and unique smile that always warmed you when you met him. He had a great love of his native community and on every chat you could see he was up to date with all local happenings. He had a great positivity and expectation for his home community. It is heart-breaking to think and feel that there will be no more chats and updates with Dermot, a man taken far too soon at the age of 65. His passing will leave many a sad heart in Ireland, Canada and worldwide.
We would like to extend our deepest sympathy to his wife Beata, his sisters Nuala, Deirdre, Una, his brother Brendan, relatives and friends.
A Memorial mass will take place at a later date at the Church of the Holy Rosary as a celebration of Dermot's life.
ICA Guild
The local Lanesboro Guild of the ICA had a great turnout at their September meeting. It was lovely to see so many once again following the summer break. The October meeting will take place on Wednesday 11th October and as always new and returning members will be very welcome. The meeting will take place in the Parish Hub, the old priest's house beside the church and it will commence at 8pm.
Anyone who wishes to attend is very welcome, explore their skills and get involved.
Distillation –Luke Casserly
Luke Casserly, son of Con and Yvonne Casserly, Clonfower, is a multidisciplinary performance maker and as a young man has received many accolades all from his extremely creative and thought provoking work.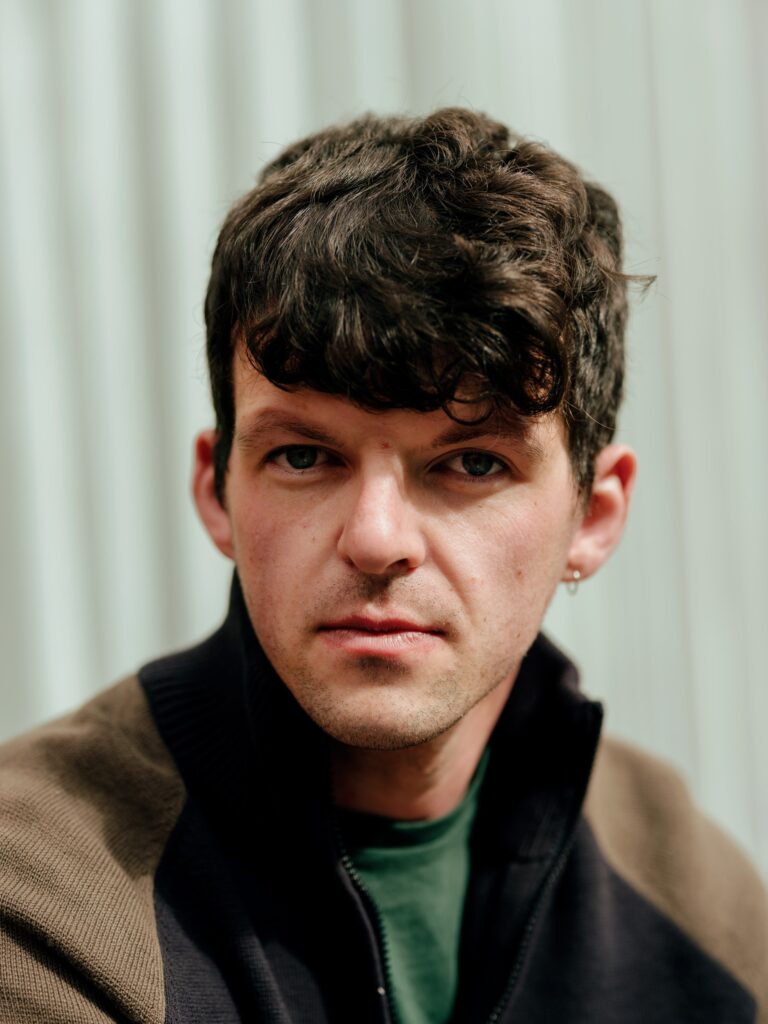 In his latest creation Luke has returned to his native Clonfower and more particularly the surrounding boglands and made a reconnection especially at a time when Bord na Mona work is grinding to a halt. Luke is creating a performative journey of where he grew up and he is encouraging everyone to transform themselves back to their own particular community and recognise the relevance of their own place. Luke along with perfume maker Joan Woods from Cork created a scent refined from the bog and her craft as a perfume maker for the attendance at the Dublin Theatre Festival. Also, in collaboration with Sculptor Ger Clancy with his specially designed table that will seat the audience the attendances will be limited to just 25. There is no doubting that from the clip on the Irish Times App, for those attending, it will be very special and unique performances.
Distillation with The Abbey Theatre and Solas Nua (USA) will take place in the Goethe Institute in Merrion Square East just beside the junction of Mount Street from 6th to the 14th October. Bookings can be made at www. https://dublintheatrefestival.ie/event/distillation/#0
We are certain that Distillation will be an outstanding success for Luke and we wish the very best of luck for a successful run.
ICA Guild
The local Lanesboro Guild of the ICA had a great turnout at their September meeting. It was lovely to see so many once again following the summer break. The October meeting will take place on Wednesday 11th October and as always new and returning members will be very welcome. The meeting will take place in the Parish Hub, the old priest's house beside the church and it will commence at 8pm.
Anyone who wishes to attend is very welcome, explore their skills and get involved.
Knitting/Crochet group
The knitting/crochet group has resumed following the summer holidays and this is a great opportunity to go along and join others who like to knit, crochets and most importantly chat.
Try a Dive 2023
Lough Ree Sub Aqua Club is holding free try a dives in Longford swimming pool at the Mall starting at 9pm every Thursday night for the month of October 5th, 12th, 19th and 26th.
• You will learn how to use scuba equipment in shallow water and get a quick and easy introduction to what it takes to explore the underwater world.
• Learn what wearing scuba equipment feels like and how easy it is to move around underwater while wearing it
• Find out what it's like to breathe underwater and learn whether you can be comfortable there
All the equipment you will need is provided by us you just need your togs and swim hat.
There is a minimum age of 18.
If you require any further information you can contact a club member of ring any of the following numbers 0879765911 or 0879817784.
Why don't you go along a give it a try.
loughreesubaquaclub@gmail.com
The Ballad of Mossy Flood
Big Guerrilla Productions brings the Ballad of Mossy Flood to Lanesboro's Parish Hall on Saturday 7th October. This is the latest one-man show from writer, poet and actor Seamus O'Rourke.
Mossy Flood has a knack of going the long way around a story. In so doing, he makes us laugh and examine ourselves in a way we haven't done before. He might be an unsociable odd-ball with a big thick head, but his wrestle with the everyday is pure gold.
Tickets can be bought in O'Brien's or booked by phoning Martina 0863858934
Music Night
A Music Night supporting the cast of the OsKars group 'Full Metal Jacket' will take place in the Pier Inn on Saturday 7th October. The music will be supplied by The Blackstick Band followed by DJ Duff with special guest appearances by Sarah Curran and Patrick McHale. Tickets are priced at €10 each and you are advised to make sure you have your ticket as there will be a draw for those who bought tickets for a prize of €100. Even if you cannot go and wish to support just buy your ticket and you will be in for the €100 draw.
Tickets can be bought in O'Brien's or Casserly's or you can text or WhatsApp Kieran 086-8592824 or John 086-8105765.
Sympathy
We would like to extend our deepest sympathy to Ann Connaughton, Knock Manor, Agatha Farrell, Gurteengar and Patsy Mulvihill, Newtowncashel and their families on the death of their sister Kathleen Reynolds, Aughavas, Co. Leitrim on Monday 25th September.
Pioneer Dinner Dance
Longford region PTAA Annual Dinner Dance, what is widely acknowledged as the most entertaining night of the year takes place in the Rustic Inn Abbeyshrule on Friday 20th October. The music will be provided by J and S Sound. Tickets are priced at €30 each and they are available from Breda Moran, O'Brien's shop or contact 087 7056605
Sympathy
We extend our sincere sympathy to Mary Fayne and her family, Cullentra on the death of her mother Mrs Anna Devine, Derryharrow, Longford on Thursday 28th September.
Killian Homeplace Genealogy
Would you like to trace your family roots? The Killian Homeplace in Fermoyle is now available for anybody to trace their family Irish roots. Many people have hit a block when searching for their family roots and there is now the golden opportunity to help your search. You can contact the team at the Killian Homeplace www.thekillianhomeplace.com or phone 0863952557 or from abroad 011 353 86 395 2557.
There is an excellent team in place and you will be assured of every help possible to get your family tree completed.
Tidy Town's Lotto stands at €15,000
The Lanesboro Tidy Towns Lottery for Tuesday 3rd October stands at an exciting €15,000. This is a wonderful opportunity to win the €15,000 for just €2 or 3 envelopes for €5.
The numbers drawn on Tuesday 26th September for the jackpot of €15.000 were 5, 7, 25 and 26. There was no winner of the jackpot. The winner of the €50 prize was Liz Edgeworth, Killashee, and the three €20 winners were Michael Kelly, Colehill, c/o O'Brien's, Mary O'Halloran, The Green and Bridie c/o Mags.
The Lanesboro Tidy Towns committee would like to thank you for your continued generosity and this support is ensuring that Lanesboro continues to look beautiful.
Roscommon Group of Parishes
The October Church Services for the Roscommon Group of Parishes are:
Sunday 8th October St. John's, Lanesborough; Harvest Thanksgiving Service with Mr Damian Shorten at 3pm Sunday 15th October Holy Communion with Dean Gerald Field in St. Coman's, Roscommon, 11.30 am.
Sunday 22nd October: Service of Holy Communion at St. John's, Lanesborough at 11.30 am.
Sunday 29th October: St Coman's, Roscommon, 11:30am
Midweek prayer at St Coman's, Roscommon each Wednesday, 8-9pm
Go Pink in October
The Mater Hospital Foundation is calling on companies, individuals and communities to take part in its new Go Pink campaign to help raise vital funds for breast cancer care in the Mater Public Hospital.
Taking place on 18th October, Go Pink is a new fundraising campaign that will support patients with breast cancer by investing funds where they are needed most in the hospital.
To coincide with Breast Cancer Awareness Month this October, the Foundation is calling on people across the country to get on board by hosting their own Pink Party. Getting involved couldn't be easier. You can hold your event on 18th October or whatever date works best for you.
Simply register on the website www.materfoundation.ie/gopink or by getting in contact with the Mater Hospital Foundation directly and you will receive your free pink specs to bring even more razzle dazzle to your go Pink event.
Your party can be as simple or elaborate as you like, and the funds you raise will be put to work to support women and men with breast cancer from all across Ireland. Your colleagues and friends will be tickled pink to take part, knowing that they will be having a positive impact on the lives of so many Mater Hospital patients.
1973 Bridge Club
The club has resumed in St. Mary's Hall after its summer break on Wednesday nights.
Classes for beginners are being made available and information on these classes is available by phoning 086 4076462. The club this year is celebrating its 50th year.
Access for All boat
The Access for All boat is for everybody. The boat can cater for three large wheelchairs but you don't have to be a wheelchair user to avail of the excellent trips. Guided fishing excursions can also be organised. Advanced booking is recommended. You can contact by email www.loughreeboattrips.com or phone 089 2625505 or 043 33 84175.
The summer sailings are 10am, 12 noon and 2.30pm.
Rathcline 50/50
On Monday 18th September the Rathcline GAA 50/50 weekly draw took place in the Yacht Bar. After another very successful week of selling we have seen the winning pool again reaching the €600 mark with the jackpot settling at an even €600. The winning envelope drawn out was in the name of Amelia Guinan. Well done Amelia on your great win.
As always, the winning cheques can always be collected in O'Brien's.
The Rathcline 50/50 draw takes place every Monday night at 7.30pm. Your continued generous support is greatly appreciated and it is highlighted by the large pool each week.
Weekly Card Game
The weekly card game in St. Mary's Parish Hall takes place every Sunday night and light refreshments are always served. On Sunday night last the results were 1st Gerry Ryan & Kevin. Tie for 2nd between Johnno & Tom and Sean Parker & Owen Casey. Last game winners were Jim & Kitty. Raffle winners were Kay Featherstone, Tom Nohilly, Tom Rock and Niall Hughes.
Co. Longford Citizens Advice Centre
Co. Longford Citizens Information Service has recently been restructured and is currently under new management.
They continue to provide free, impartial, and confidential information, advice, and advocacy services to the public on social services, rights, and entitlements. The range of areas covered by the citizens information centre are extremely wide including social welfare rights and entitlements and other social issues such as employment, health services, housing, education, family matters and consumer rights, all where people need access to information.
The way people access the services changed during Covid and now they currently deal with a large number of queries over the telephone, however, they continue to provide our drop-in times and welcome people to their face-to-face service five mornings a week from the Longford office. The services are provided by experienced trained Information Officers who are here to help
The centre is located on level 1 within Longford Shopping Centre and direction can be obtained at the reception desk from Monday to Friday from 9.30am until 5.00pm. The office closes for lunch from 1pm until 2pm.
Ballyboro FC
In their opening game of the season, Ballyboro U13s were victors over Ballymahon in a close fought game played in wet and windy conditions.
The first half finished 2-1 to Ballymahon. The Ballyboro goal scored from the penalty spot by Dylan Lee after he had been dragged down in the penalty area.
Ballyboro got 2 goals early in the second half through Dylan Lee and Enol Segovia to go 3-2 ahead. Ballymahon equalised in the closing stages of the match and it looked like it was heading for a draw, but a strong run down the right wing by Ethan Donnellan who crossed into the box for Eanna Kenny to grab the winner.
It was a great performance from all the Ballyboro players with special mentions for Dylan Lee (with 2 goals), Tadhg Halvin and Ethan Donnellan in midfield and Jake O'Shea and Darragh McGloin in defence. Final score: Ballymahon 3 – 4 Ballyboro and the scorers were : Dylan Lee (2), Enol Segovia and Eanna Kenny.
Under 17
Ballyboro under 17s got their league campaign off to a terrific start when they recorded a well merited 4-2 win over Ballyjamesduff. The Ballyboro boys were tentative in the early stages and goalkeeper Euan Cullen was called upon to make a few excellent saves. Ballyboro improved greatly as the half progressed and Ben Murphy put them in front with a well taken goal. Ballyboro were in the ascendancy for most of the second half and further goals from substitute Rian Hogan and Ben Murphy put them 3-0 up. Ballyjamesduff rallied with two goals before Rian Hogan made the points secure for the Ballyboro boys when he found the net after he was set up by the outstanding Nicolas Haluska. Ballyboro: Euan Cullen, Leon Malkowski, Jack Brogan, Taras Kostur, Jack Beattie, Cody Phelan, Nathaniel Rudkiewicz, Luke Johnston, Nicolas Haluska, Daire Farrell, Ben Murphy. Subs: Rian Hogan, Bartek Konefal, Daniel Hogan, Ari Shwan, Adam Amghar, Thomas Gallagher.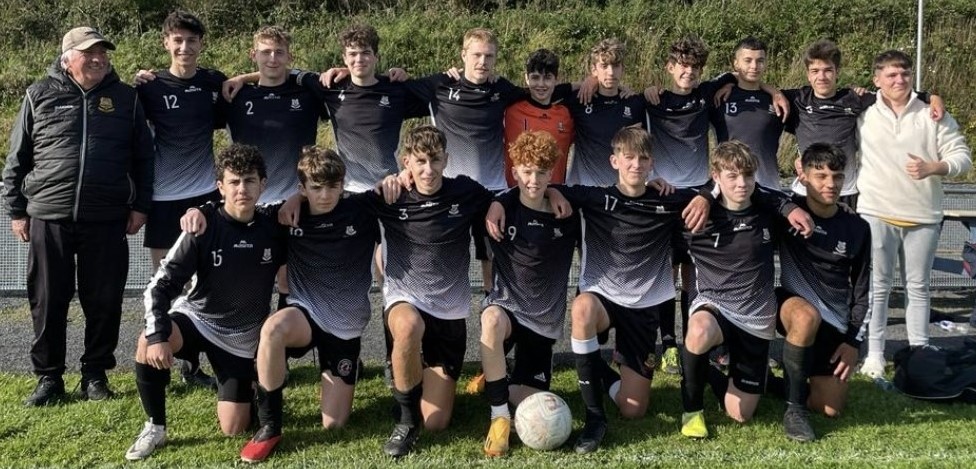 U16
Ballyboro U16's started their season with a comprehensive 3-1 victory over Abbey Rovers Tigers in the 1st round of the SFAI Cup. Robert Rowan opened the scoring for the home team leaping high into the air to cushion home a powerful header. Rian Hogan added a second goal while Michael Halpin completed the scoring for the home team with a super free kick from the halfway line. Billy Murray put in a man of the match performance with some sublime tackling & passing play. Mickey Sorohan had an outstanding game between the posts pulling off some super saves at crucial moments to keep Ballyboro in the ascendency. This, win will inspire the lads going forward.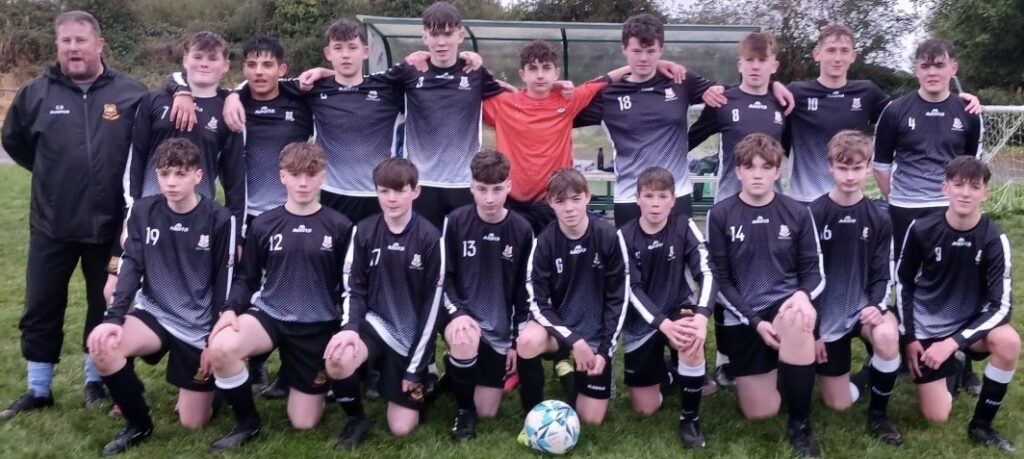 The Employability Service
is an Employment and Recruitment Service to assist people with a disability or health issue to pursue and maintain employment in the open labour market. If you are over 18, have a disability or health issue and would consider working part-time then you should contact Employment Services Roscommon support to help find you a job in your area. This is a confidential and free individualised service funded by the Department of Social Protection.
Are you managing mental health issues? There is the opportunity for Individual Placement and Support (IPS) that is funded by the HSE and offers a range of tailored personalised supports to people using mental health services who wish to work. For further information you should phone 090 66 28608 or call/text 087 3745307. They can also be contacted via email at info@rosemp.ie
Local notes inclusion
Anybody that wants items included in the local notes is advised that they have their note with me on a Sunday night at the very latest. This is to ensure inclusion in the coming weeks notes.
Line Dancing
Line Dancing classes take place every Friday morning 11am at the Quad Centre Roscommon Town.
Line Dancing classes every Sunday at the Quad Centre Roscommon Town for beginners from 6pm to 7pm and Improvers from 7pm to 8pm
Dance classes takes place in Kilbride, Four Mile House every Tuesday 7pm followed by:
Jive & Waltz classes 8 45pm.
Alcohol Anon Meetings
Relatives and friends of those addicted to alcohol are welcome to attend meetings in the Family Centre at the back of St. Mel's Cathedral. The meetings take place every Tuesday evening at 7pm.
Rathcline and the OsKars
All roads lead to the Longford Arms on Sunday 29th October for the much anticipated Rathcline GAA Oskars Night, the clubs major fundraiser this year. Local talent will be to the fore across seven high quality films for the audiences entertainment on the night.
There are a range of opportunities for businesses and patrons from near and far to support this event including advertisement placement in the event program, or sponsoring an OSKAR award on the night of the event, either in your own right or in part with others who are interested in contributing and whose donations the club will coordinate .
All funds raised are going towards the continued development of the club grounds in Clonbonny which have seen a major facelift in 2023 including the installation of fencing and a one thousand meter walkway around the grounds, and the relaying of the main playing pitch to an "as new" all weather standard. Works will shortly commence to drain, level and reseed the training pitch with further facility development planning for 2024 on-going currently.
If you want to get in touch to hear about how you can support the event, you can send an email to seadnaryan@gmail.com or call Seadna at (085) 1595512,
Big Guerrilla Productions brings the Ballad of Mossy Flood to Lanesboro's Parish Hall on this Saturday 7th October. This is the latest one-man show from writer, poet and actor Seamus O'Rourke at 8pm.
Tickets can be bought in O'Brien's or booked by phoning Martina 0863858934.
A Music Night supporting the cast of the OsKars group 'Full Metal Jacket' will take place in the Pier Inn on Saturday night next 7th October. The music will be supplied by The Blackstick Band followed by DJ Duff with special guest appearances by Sarah Curran and Patrick McHale. Tickets are priced at €10 each
The first trailer of the OsKars was be released this week with more trailer releases over the coming weeks.
Ballyleague Bingo
Ballyleague Bingo continues in Ballyleague Hall every Thursday night. The first numbers will be called at 8.30pm.
The club is extremely grateful for your continued tremendous support.
ALONE
ALONE is a national organisation that enables older people to age at home.
Our work is for all older people and aims to improve physical, emotional and mental wellbeing. We have a National network of staff and volunteers who provide an integrated system of Support Coordination, Practical Supports, Befriending, a variety of Phone Services, Social Prescribing, Housing with Support and Assistive Technology.
We use individualised support plans, to address health, financial benefits and supports, social care, housing, transport and other arising needs using technology and through harnessing other services.
We work to empower the whole sector of community support for older people through our Community Impact Network that provides Training, IT support and resources to other organisations.
Support line for older people
ALONE manage a national support line and additional support for older people who have concerns or are facing difficulties relating to Covid-19. Professional staff is available to answer queries and give advice and reassurance where necessary. The support line is open seven days a week from 8am until 8pm. Text TALK to 50808 to begin.
Alcohol Anon Meetings
Relatives and friends of alcoholics are welcome to attend meetings in the Family Centre building at the back of St. Mel's Cathedral on St. Mel's Road, any Tuesday evening at 7pm.
Local Health Service
The health service is here for us all, from routine to urgent calls. HSELive is here 7 days a week to answer questions. Freephone 1800 700700.
Roscommon University Hospital Injury Unit is available from 8am to 8pm seven days, a week and the contact number is 09066 32212.
Emergency Department deals with serious injuries and life-threatening emergencies if you need urgent medical help. They are open 24 hours a day and can be contacted by phoning 999 or 112.
Smart Recovery
SMART recovery is an evidence based addiction recovery support group where participants learn self-empowering techniques to aid their recovery by overcoming addictive behaviour.
There is a meeting every Friday evening from 7pm to 8.30pm in Vita House, Roscommon. For information you should phone Conor 086 1702912 or info@smartrecovery.ie
GROW
Grow is a Community Mental Health Movement which meets every Monday at 11am in the Community Mental Health Centre, Dublin Rd., Longford. If you are feeling lonely, isolated or suffering from stress, please feel free to attend. You can call Assumpta for any further information on 086 8114135.
St. Mary's Church
Eucharist: If you would like to receive Holy Communion call from a Minister of the Eucharist you are invited to let Maireád in the parish office know. Call in or phone 3321166.
Longford Citizen Information: The centre is located on level 1 within Longford Shopping Centre and it provides free, impartial and confidential information, advice and advocacy services, rights and entitlements. Information at the reception desk from Monday to Friday from 9.30am until 5.00pm. The office closes for lunch from 1pm until 2pm. There is a free information booklet available and you can pick it up at the office.
Alcohol Anon Meeting: Relatives and friends of those addicted to alcoholare welcome to attend this meeting in the Family Centre at the back of St. Mel's Cathedral on any Tuesday evenings at 7pm
Communion for Coeliacs: Gluten free hosts are available for all those who need them. Just make it known to the priest that you wish to receive a gluten free host at Holy Communion.
The Parish Hub: Maireád, the Parish Secretary is in her office on Tuesday to Thursday, 10.30am to 2.30pm. She can be contacted on the phone at 3321166. She will help you with any questions or booking related matters.
Speak with a Priest: if you wish to talk with any of the priests you can call into the sacristy after any Mass.
Talk to the Samaritans: Are you struggling to cope with life? Do you think it would help to talk about your problem in confidence? It does not matter who you are, how you feel or what happened to you. If things are getting you down you can turn to the Samaritans for help. The Samaritans are available on Freephone 116123, 24 hours a day and 365 days a year.
Alone Volunteers: Would you be willing to provide companionship or make calls to older people once a week? Alone is seeking volunteers in the area. Full training and support will be provided. If you are interest you are asked to sign up at the following address https://alone.ie/volunteers.
For more information you are invited to contact Helena at Helena.madden@alone.ie or phone 086 0145 829
Parish contacts
Fr. Merlyn Kenny, Newtowncashel 0860603433 and Fr. Turlough Baxter, Killashee 0879972259 who as you know are assisting in our parish.
Kilgefin Parish
Parish Contact:
You can contact Fr Dan at 089 2706060
Tap-Machine in Porch: All parishioners and visitors to the Church of the Holy Rosary Church, Ballyleague are reminded that a 'Tap Machine' has now been installed in the porch of the church and it will be in operation from now on. This is an initiative of the Diocese of Elphin to help ease the hassle of availability of cash and a response to the cashless policy. Parishioners are asked to continue to use weekly pink envelopes as this new system is to encourage support for aid in the maintenance and welfare of the parish.
Altar Society: As some groups are no longer able to do the altar at Ballyleague church there is an urgent need for volunteers to join the society rota. You would be part of a group of 3 and would be on duty on a rota basis that comes around every 7 weeks. If you are interested please phone 086 8896969.
Station Masses: There will be no morning mass while the Station Masses are happening.
Audio needs replacing: The amplifier and speakers in Ballyleague church are no longer in working order and they are in need of replacing. If anyone would like to make a donation towards the cost of replacements you are asked to contact Fr. Daniel. Any amount would be very welcome.
St. Faithleach's GAA
Annual Lottery
It's now time for annual lottery subscriptions to be renewed. Please contact any committee member to do so. Thank you for your continued support.
Clubhouse
The Clubhouse is open every Saturday night from 19:00. The clubhouse is available for private party bookings. Please contact any committee member to book.
U14 County Champions
Well done to our U14 Girls and their management team of Sean, Keith and Joanne on their fantastic Championship Shield win over Castlerea St. Kevin's in Ballyleague on Sunday evening last. It was a wonderful display of football from a very talented group of players. A huge commitment has been put in throughout the season by the girls, their trainers and their parents and it certainly paid off.
Junior Ladies
Commiserations to our Junior Ladies who bowed out of this year's Junior Championship following a defeat to Padraig Pearses on Sunday morning last. The ladies put in a huge effort all year along with their management team of Stephen, Jerome and Claire. Hold your head high ladies and well done on a great season.
Junior Men
Our Junior men take on St. Dominic's in the Junior Championship next Sunday, October 8th with throw in at 12:30. The very best of luck to the team and management. Please support
Lotto
Lotto results 22nd September. There was no jackpot winner. The numbers drawn were 4, 5, 7 and 30. The €40 winners were Michael Finan, Eamon Gallagher and Amanda Hanley. Thank you for your continued support. Jackpot now stands at €4800. The next draw takes place on 3rd October. Envelopes available at all local outlets, the clubhouse and any committee member.
Wedding Bells
Congratulations to Niall Healy, Cloonadra, son of Martina and Kieran on his recent marriage to Laura McCormack. Wishing you both a life of health and happiness.
Congratulations
Congratulations to senior footballer, David Rooney and his fiancée Bernadette Ross on their recent engagement.
Thanks
As the football season draws to a close. We wish to send our sincere thanks to all our players, management, volunteers, sponsors, parents, caretakers and supporters for everything this year. The enjoyment we get from football would not be possible without each and every one of you and we are sincerely grateful.